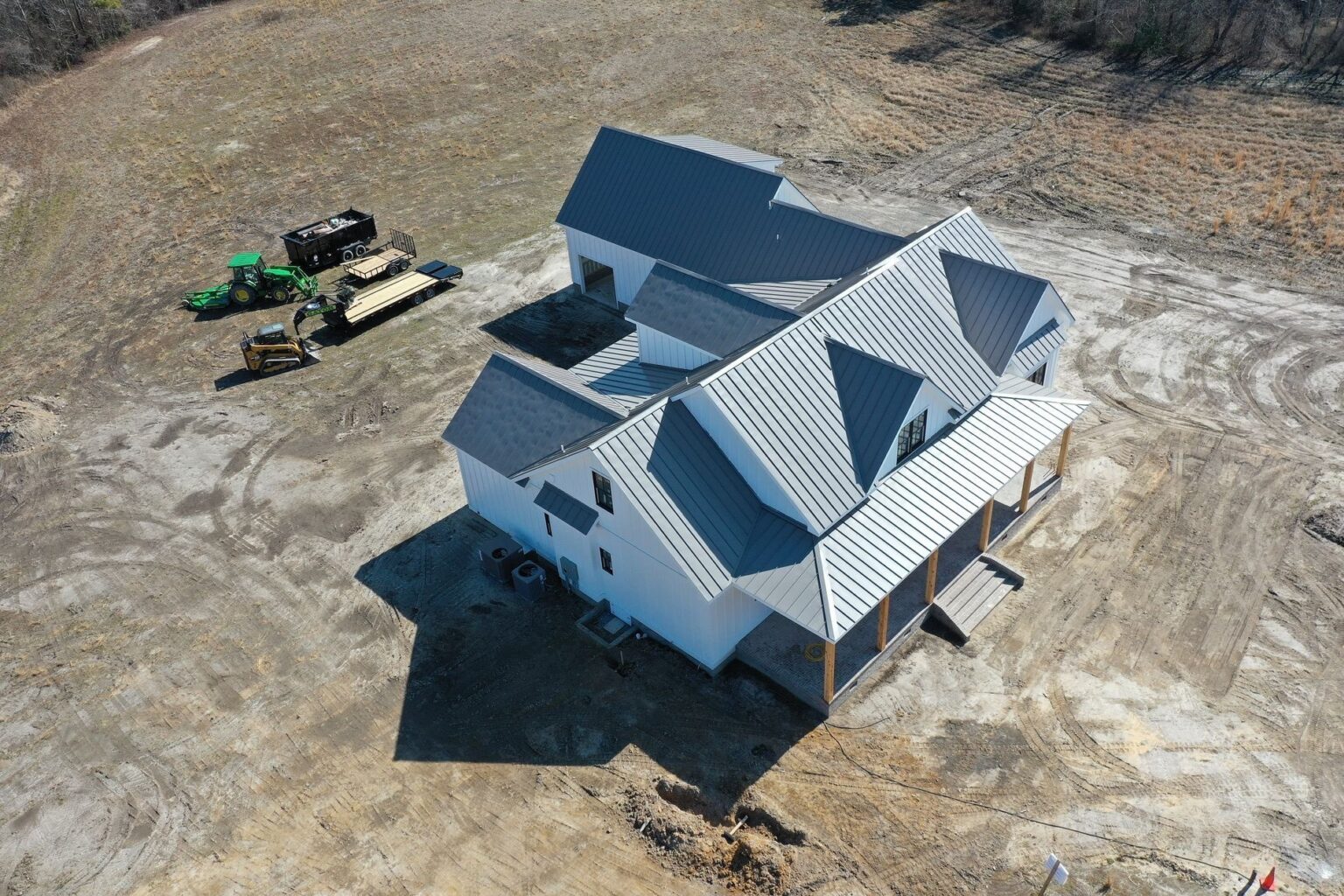 New Roof Installation in Raleigh, NC
If you're looking for a new roof installation near Raleigh, NC, give Ronald Gipson Inc. Roofing and Sheet Metal a call today. We offer various types of roofing installation to meet your needs.
Whether you're looking for single ply metal roofing or new shingles, we will take care of you!
We offer high-quality roofing services for our clients. We understand that your home is a big investment, and it's critical that you keep it protected with a long-lasting roofing system.
This is why we offer a wide range of roofing solutions designed to meet your unique needs. You can trust us to provide you with the best roofing solutions possible. Give us a call today to learn more!
We Can Install Any Roof Material
We provide various options and styles to choose from. We will also provide you with the best balance of curb appeal, value, and durability for your home that will last for many years to come!
How to Tell If You Need a New Roof
Here are some signs you need a new roof
Damaged Shingles: Shingles should lie flat against your roof. If they are buckling, damaged, or cracked, then a replacement is necessary.
Sagging: A roof that is droopy or sagging is a sure sign that you need a roof replacement. Failure to replace your sagging roof or prolonging the replacement will result in further damage to your home.
Water Damage: If you notice water damage inside your home, it means your roof is no longer doing its job. This type of damage could be the result of deteriorated flashing, poor installation, damaged shingles, or ice dams. Whatever the case, leaks don't fix themselves. Furthermore, you should consider replacing your roof.
Dream Big
Dream big and enjoy the roof installation process. We will present you with samples and even help you weigh the pros and cons of every roofing color and material we offer until you choose the right one.
---
Our Roof Installation Process
Once you have decided on roofing materials, we will begin the roof installation process.
We will make tearing off your old roof as painless as possible for yourself and your home. We will ensure that all furniture, landscaping, AC units, and more are properly protected.
We offer various barriers for moisture, including ice and water shields and underlayment.
Finally, we will clean up our mess and ensure the area is tidy. This includes picking up scrap debris and sweeping the area to ensure loose nails are removed. If you are ready for a new roof installation, and you are in or near Raleigh, give Ronald Gipson Inc. Roofing and Sheet Metal a call today!